Ukraine International Airlines Goedkope Vliegtickets
Boek je Ukraine International Airlines vluchten veilig online aan de laagste prijs!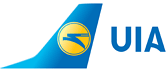 Onderstaande prijzen zijn recent in onze zoekmachine gevonden
De getoonde prijzen zijn de laagste prijzen die recent door onze klanten zijn geboekt naar deze bestemming(en). De actuele prijs kan gewijzigd zijn en vind je in onze zoekmachine. Prijzen op basis van heen/terug incl taksen. Dossierkosten vanaf € 19,50 (1 pers.) en € 35 (vanaf 2 pers.). Gratis betalen met Belfius, Mastercard, Visa, Bancontact, Maestro of iDeal.
Informatie over Ukraine International Airlines (UIA)
Ukraine International Airlines is misschien voor de meesten niet zo'n bekende luchtvaartmaatschappij. Toch is het een van de grotere moderne maatschappijen in het Oostblok, met zo'n 40 bestemmingen die dagelijks worden aangevlogen in Europa, Azië, Afrika en het Midden Oosten.
Veel bestemmingen
Ukraine International Airlines vliegt je dagelijks rechtstreeks vanaf Brussel en Amsterdam naar de hoofdstad van de Oekraïne; Kiev. Vanuit daar kun je nog verder vliegen naar oa Tel Aviv, Istanbul, Moskou, Abu Dhabi, Tblisi, Almaty, Donetsk, Dnepropetrovsk en Lvov.
De vloot
De moderne vloot van Ukraine International Airlines bestaat momenteel uit 28 toestellen van het type Boeing 737-300, 400, 500 en 800 en 2 vliegtuigen van het model Embraer-190.
De Oekraïne
De Oekraïne en Kiev hebben vorig jaar extra bekendheid gekregen tijden het Europees Kampioenschap Voetbal 2012. Kiev is een stad met ruim 2.5 miljoen inwoners. De internationale luchthaven is Kiev Borispol. De stad kent veel highlights waaronder bijvoorbeeld de St. Sophia Kathedraal, gebouwd in de 11e eeuw, met schitterende fresco's en mozaïeken. Ook het Holenklooster is een bekend bouwwerk.
---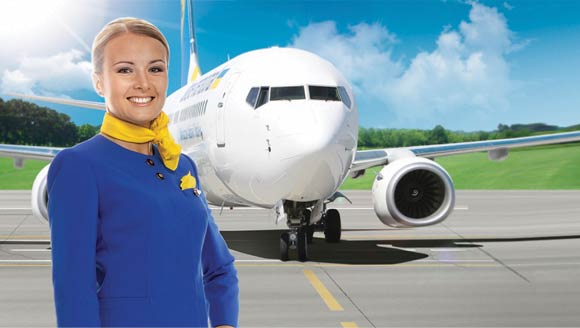 Online inchecken bij Ukraine International Airlines
Geniet van het gemak van een online check-in op Ukraine International Airlines, vanaf 23 uur tot 2 uur voor vertrek. Passagiers kunnen hun eigen stoel kiezen en de eigen instapkaart (boardingpass) uitprinten.
Inchecken via internet kan in een paar gemakkelijke stappen:
Je hebt je e-tickets nodig
Je hebt je reservatienummer nodig (vind je op je e-ticket)
Kies indien beschikbaar je zetel(s)
Print je boarding pass
Vertrekt je vlucht binnen 23 uur en tot uiterlijk 2 uur voor vertrek? Voor online inchecken klik je hier..
Handbagage
Onderstaande handbagage mag je gratis meenemen op vluchten van Ukraine International Airlines
Economy Class: 1 stuk handbagage gratis, maximaal 55cm x 40cm x 20cm, gewicht maximaal 7kg
Business Class: 1 stuk handbagage gratis , maximaal 55cm x 40cm x 20cm, gewicht maximaal 12kg
Bagage
Op de meeste tarieven binnen Europa (en soms daarbuiten) is geen bagage ingebrepen. Bagage kan aan een extra toeslag worden bijgeboekt op de website van de airline.
Economy Class: 1 bagagestuk is alleen gratis inbegrepen als dit tijdens het boeken wordt aangegeven (met een groen bagagelabel/icoontje), in dat geval mag de valies niet meer wegen dan 23 kg en niet groter zijn dan 158cm (l+b+h). In alle andere gevallen kan bagage worden meegenomen aan een toeslag, bagage kan worden bijgeboekt op de website van de airline.
Business Class: 2 bagagestukken zijn gratis inbegrepen, niet meer dan 23 kg per stuk, niet groter dan 158cm (l+b+h)
Alle informatie onder voorbehoud,
meer informatie vind je op de website van Ukraine International Airlines
.
Belangrijkste bestemmingen van Ukraine International Airlines (UIA)
Hieronder zie je de belangrijkste luchthavens waar Ukraine International Airlines op vliegt. Alleen Kiev is rechtstreeks te bereiken, voor alle andere bestemmingen zijn moet je overstappen in Kiev of Moskou. Niet alle luchthavens zijn op 1 dag vanuit Amsterdam of Brussel te bereiken. Soms zul je dus overnachten in Kiev. Als je een zoekopdracht doet vind je altijd automatisch de beste verbindingen. Klik op de bestemming om te zoeken.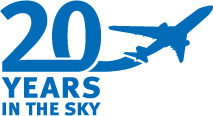 Ukraine International Airlines highlights
De beste deals van Ukraine International Airlines boek je hier online
Brussel-Kiev (dagelijks rechtstreeks), Moskou, Tel Aviv, Donetsk, Tblisi en verder
Gratis 7kg handbagage meenemen
Betalen met iDeal, Maestro, Online Banking, Mr Cash of Creditcard
Wij vergelijken altijd alle airlines
Ukraine International Airlines voldoet aan de hoogste IATA veiligheids normeringen