Tarom Goedkope Vliegtickets
Boek je Tarom vluchten veilig online aan de laagste prijs!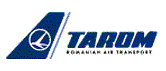 Vliegtickets van TAROM Romanian Air Transport
De getoonde prijzen zijn de laagste prijzen die recent door onze klanten zijn geboekt naar deze bestemming(en). De actuele prijs kan gewijzigd zijn en vind je in onze zoekmachine. Prijzen op basis van heen/terug incl taksen. Dossierkosten vanaf € 19,50 (1 pers.) en € 35 (vanaf 2 pers.). Gratis betalen met Belfius, ING Homepay, Bancontact/Mrcash, Maestro, Paypal of iDeal. Ook creditcards van Mastercard en Visa zijn meer dan welkom,
Brussel – Boekarest
Datum heen: 04/12/2018
Datum terug: 11/12/2018

€

122 »
Brussel – Boekarest
Datum heen: 16/02/2019
Datum terug: 23/02/2019

€

122 »
Amsterdam – Tel Aviv
Datum heen: 29/01/2019
Datum terug: 05/02/2019

€

204 »
Amsterdam – Tel Aviv
Datum heen: 20/11/2018
Datum terug: 27/11/2018

€

223 »
Amsterdam – Tel Aviv
Datum heen: 29/01/2019
Datum terug: 05/02/2019

€

225 »
Brussel – Boekarest
Datum heen: 15/08/2018
Datum terug: 22/08/2018

€

263 »
Brussel – Beiroet
Datum heen: 19/09/2018
Datum terug: 26/09/2018

€

357 »
Amsterdam – Amman
Datum heen: 12/08/2018
Datum terug: 19/08/2018

€

433 »
Amsterdam – Amman
Datum heen: 21/08/2018
Datum terug: 28/08/2018

€

458 »
Brussel – Beiroet
Datum heen: 02/08/2018
Datum terug: 09/08/2018

€

503 »
TAROM Romanian Air Transport Informatie
De naam TAROM is een afkorting van "Transporturile Aeriene Romane", TAROM is de nationale luchtvaartmaatschappij van Roemenië. TAROM heeft als centraal knooppunt (hub) de luchthaven van Boekarest, Henri Coandă International Airport. Met TAROM kjun je vanaf Brussel en Amsterdam rechtstreeks naar Boekarest vliegen. Daarnaast voert de maatschappij binnenlandse vluchten (zoals Timisoara, Cluj, Suceava en Lasi) uit binnen Roemenië en zijn er regelmatig toffe deals naar bestemmingen in Oost Europa, Afrika en het Midden Oosten (Athene, Caïro, Moskou etc).
Tarom is grotendeels eigendom van de Roemeense overheid. Vluchten worden uitgevoerd met moderne toestellen van Boeing en Airbus. Tevens beschikt TAROM over enkele kleinere ATR toestellen, met name voor binnenlandse vluchten. De totale vloot bestaat uit 24 toestellen.
TAROM is sinds 2010 lid van de Skyteam Groep, een internationale alliantie van luchtvaartmaatschappijen waartoe bijvoorbeeld ook KLM, Alitalia en Delta Airlines behoren.
Online inchecken
Geniet van het gemak van een online check-in, vanaf 30 uur tot 60 minuten voor vertrek. Passagiers kunnen hun eigen stoel kiezen en de eigen instapkaart printen.
Inchecken via internet kan in een paar gemakkelijke stappen:
Houd je paspoort bij de hand
Regel je check-in online
Kies je zetel(s)
Print je boarding pass
Vertrekt je vlucht binnen 30 uur en wil je nu online inchecken? Klik dan hier.
Bagage
Business Class: Maximaal 3 bagagestukken, niet meer dan 23 kg per stuk
Economy Class: Maximaal 1 bagagestuk, niet meer dan 23 kg per stuk
Persoonlijke spullen zoals handtassen, wandelstokken, camera's en duty free artikelen gekocht op de dag van uw vlucht worden niet meegeteld bij de toegestane handbagage.
Vloeistoffen en gels in handbagage
Je mag vloeistoffen, gels, pasta's en spuitbussen meenemen in verpakkingen tot 100 ml (3,4 oz.) in uw handbagage. Verpakkingen groter dan 100 ml worden niet geaccepteerd zelfs wanneer deels gevuld. De verpakkingen moet worden vervoerd in een transparante, hersluitbare, kwart- of liter zak niet groter dan 20 x 20 cm (8 x 8 in.) Alle artikelen moeten gemakkelijk in de plastic zak passen. De transparante zak met vloeistoffen moet apart worden aangeleverd bij de veiligheidsscreening. Er zijn geen beperkingen voor babyvoedsel en medicijnen. Je kunt om een recept gevraagd worden voor de medicijnen die je mee aan boord wilt nemen.
* Informatie onder voorbehoud van wijzigigen,
voor de meest actuele informatie klik je hier
.
TAROM highlights
Gratis 23kg bagage in economy class
Dagelijkse vluchten Brussel/Amsterdam-Boekarest
Toffe deals naar Oost Europa, Midden Oosten
Gratis snack/maaltijd/drankje aan boord
Tickets eenvoudig betalen met iDeal, MrCash/Bancontact of creditcard