Qantas Goedkope Vliegtickets
Boek je Qantas vluchten veilig online aan de laagste prijs!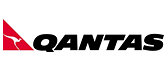 Vliegticket promoties Qantas
De getoonde prijzen zijn de laagste prijzen die recent door onze klanten zijn geboekt naar deze bestemming(en). De actuele prijs kan gewijzigd zijn en vind je in onze zoekmachine. Prijzen op basis van heen/terug incl taksen. Dossierkosten vanaf € 19,50 (1 pers.) en € 35 (vanaf 2 pers.). Gratis betalen met Belfius, Mastercard, Visa, Bancontact, Maestro of iDeal.
Amsterdam – Singapore
Datum heen: 19/06/2024
Datum terug: 27/06/2024

€

972 »
Amsterdam – Singapore
Datum heen: 29/02/2024
Datum terug: 08/03/2024

€

985 »
Brussel – Singapore
Datum heen: 19/04/2024
Datum terug: 28/04/2024

€

1114 »
Informatie Qantas
Vlieg met Qantas aan de laagste prijs naar Australië en Nieuw Zeeland
Qantas is de nationale luchtvaartmaatschappij van Australie. Ooit, begin 1900, was deze naam de afkorting van "Queensland and Northern Territory Aerial Services Limited". Tegenwoordig heeft de naam geen speciale betekenis meer. Qantas vliegt je veilig over de oceanen, onderweg naar je droombestemming in Australië of Nieuw Zeeland.
Tevens biedt een Qantas een uitgebreid routenetwerk binnen Australië. Zo kun je aan de beste prijs vliegen naar steden als Brisbane, Darwin, Hobart, Melbourne, Sydney, Perth, Auckland en Wellington. Vanuit Brussel stap je over in Londen, vandaar kun je rechtstreeks naar Sydney vliegen. Overigens kun je met Qantas ook naar bijvoorbeeld Singapore en Bangkok vliegen.
Ben je van plan om binnenkort een bezoek te brengen aan Down Under? Overweeg dan zeker Qantas eens.
Sterke punten Qantas
Wij verkopen alle Qantas vliegtickets
Gratis 23 kg bagage in economy class
Rechtstreeks Londen-Sydney
Ook naar het Midden en Verre Oosten
De echte 'downunder specialist'
Hotels van budget tot luxe
Geen reserveringskosten!
Wagenhuur overal ter wereld
Geen reserveringskosten!
Meer veelgeboekte airlines