Egypt Air Goedkope Vliegtickets
Boek je Egypt Air vluchten veilig online aan de laagste prijs!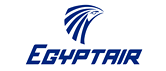 De getoonde prijzen zijn de laagste prijzen die recent door onze klanten zijn geboekt naar deze bestemming(en). De actuele prijs kan gewijzigd zijn en vind je in onze zoekmachine. Prijzen op basis van heen/terug incl taksen. Dossierkosten € 19,50 (1 pers.) en € 29,50 (vanaf 2 pers.). Gratis betalen altijd mogelijk. Wij berekenen geen betaalkosten voor betaling per bank, Bancontact/Mrcash, Maestro of iDeal. Je kunt ook betalen met creditcard (€8,50 per dossier) of Paypal (€6,50 per dossier).
Brussel – Addis Abeba
Datum heen: 03/03/2018
Datum terug: 10/03/2018

€

518 »
Brussel – Amman
Datum heen: 04/11/2017
Datum terug: 11/11/2017

€

341 »
Amsterdam – Bangkok
Datum heen: 13/04/2018
Datum terug: 20/04/2018

€

528 »
Brussel – Beiroet
Datum heen: 21/12/2017
Datum terug: 28/12/2017

€

580 »
Brussel – Cairo
Datum heen: 23/02/2018
Datum terug: 02/03/2018

€

309 »
Amsterdam – Dubai
Datum heen: 20/11/2017
Datum terug: 27/11/2017

€

340 »
Brussel – Hurghada
Datum heen: 17/03/2018
Datum terug: 24/03/2018

€

390 »
Amsterdam – Johannesburg
Datum heen: 12/11/2017
Datum terug: 19/11/2017

€

524 »
Brussel – Luxor
Datum heen: 28/11/2017
Datum terug: 05/12/2017

€

390 »
Amsterdam – Nairobi
Datum heen: 12/04/2018
Datum terug: 27/04/2018

€

496 »
Brussel – Riyadh
Datum heen: 03/11/2017
Datum terug: 10/11/2017

€

533 »
Amsterdam – Sharm el Sheikh
Datum heen: 19/01/2018
Datum terug: 26/01/2018

€

392 »
Goedkope vliegtickets van Egypt Air (MS) naar Caïro, Egypte en Azië
Egypt Air is de nationale airline van het land wat afgelopen jaar 2011 middenin de Arabische Revolutie zat. Natuurlijk heeft Egypte een onrustige tijd achter de rug en nog steeds zit het land middenin een enorme omwenteling. Toch heeft dat Egypt Air er niet van weerhouden haar routes en vluchten gewoon normaal uit te voeren. Egypt Air draait ook al een tijdje mee, de maatschappij is opgericht in 1932! Egypt Air is deelnemer aan de Star Alliance, het grootste luchtvaart netwerk ter wereld.
Met Egypt Air kun je vanaf Brussels Airport gewoon non-stop naar Caïro vliegen. Vanaf Cairo kun je binnenlands vliegen naar bijvoorbeeld Luxor, Hurghada, Abu Simbel, Sharm el Sheik of Aswan. Maar nog belangrijker is het internationale netwerk van Egypt Air. Zo kun je vaak zeer voordelige goedkope vliegtickets vinden op de routes naar Bangkok, Kuwait, Abu Dhabi, Mumbai, Singapore en Guangzhou.
De vloot van Egypt Air bestaat uit 70 toestellen waaronder de nieuwste Boeing en Airbus machines. In onze zoekmachine vergelijken wij alle airlines voor je, zo zie je meteen de beste prijs. Wij wensen je alvast een prettige vlucht met deze maatschappij.
Sterke punten Egypt Air
De airline van Egypte
Gratis 2x 23kg bagage meenemen
Binnenlandse vluchten max 1x 23kg
Goedkope vluchten naar Bangkok
Non-stop Brussel-Cairo
Hotels van budget tot luxe
Geen reserveringskosten!
Wagenhuur overal ter wereld
Geen reserveringskosten!
Meer veelgeboekte airlines