China Southern Air Goedkope Vliegtickets
Boek je China Southern Air vluchten veilig online aan de laagste prijs!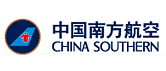 Vliegtickets China Southern Air
De getoonde prijzen zijn de laagste prijzen die recent door onze klanten zijn geboekt naar deze bestemming(en). De actuele prijs kan gewijzigd zijn en vind je in onze zoekmachine. Prijzen op basis van heen/terug incl taksen. Dossierkosten vanaf € 19,50 (1 pers.) en € 35 (vanaf 2 pers.). Gratis betalen met Belfius, Mastercard, Visa, Bancontact, Maestro of iDeal.
Amsterdam – Bangkok
Datum heen: 02/01/2024
Datum terug: 10/01/2024

€

1060 »
Checkin, Bagage en Info
Goedkope vliegtickets van China Southern Airlines naar Australië en Azië
China Southern Airlines is een sterk groeiende luchtvaartmaatschappij uit China met een uitgebreid routenetwerk over de hele wereld. De maatschappij is inmiddels de grootste airline van China en Azië geworden en biedt goedkope vliegtickets en prima service. Vanuit België en Nederland zijn met name de routes naar Azie en Australie interessant. Er zijn rechtstreekse vluchten vanuit Amsterdam naar Beijing en vanuit Parijs naar Guangzhou. Vanuit Guangzhou kun je onder meer doorvliegen naar Melbourne en Sydney aan lage prijzen. Binnenkort wordt een dienst naar Cairns geopend door China Southern Airlines. Je kunt ook naar 150 binnenlandse bestemmingen in China vliegen met China Southern Airlines! In totaal voert de maatschappij ongeveer 2000 vluchten per dag uit dus voorwaar geen kleine airline.
Online checkin
Momenteel is er nog geen online checkin mogelijkheid vanuit Europa. Je checkt dus gewoon in op de luchthaven waar je je boardingpass ontvangt en de bagage kunt inchecken. Meer informatie vind je hier.
Bagageregels China Southern
Op vluchten van China Southern Airlines mag je per persoon maximaal 32kg bbagage meenemen, De afmeting van de koffer mag niet groter zijn van 158cm (lengte/breedte/hoogte).
Voorwaarden kunnen wijzingen dus check altijd de
FAQ China Southern Airlines
voor de laatste informatie.
Meer vliegtickets naar China:
Sterke punten China Southern Airlines
De grootste Airline van China
Voordelig naar China en Australië
Betalen met iDeal, Mr Cash of Creditcard
Wij vergelijken altijd alle airlines
Betrouwbaar en veilig boeken
Hotels van budget tot luxe
Geen reserveringskosten!
Wagenhuur overal ter wereld
Geen reserveringskosten!
Meer veelgeboekte airlines