Aegean Airlines Goedkope Vliegtickets
Boek je Aegean Airlines vluchten veilig online aan de laagste prijs!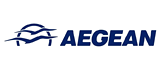 Promo's
De getoonde prijzen zijn de laagste prijzen die recent door onze klanten zijn geboekt naar deze bestemming(en). De actuele prijs kan gewijzigd zijn en vind je in onze zoekmachine. Prijzen op basis van heen/terug incl taksen. Dossierkosten vanaf € 19,50 (1 pers.) en € 35 (vanaf 2 pers.). Gratis betalen met Belfius, ING Homepay, Bancontact/Mrcash, Maestro, Paypal of iDeal. Ook creditcards van Mastercard en Visa zijn meer dan welkom,
Brussel – Athene
Datum heen: 26/11/2020
Datum terug: 03/12/2020

€

208 »
Brussel – Rhodos
Datum heen: 30/01/2021
Datum terug: 06/02/2021

€

213 »
Amsterdam – Larnaca
Datum heen: 25/01/2021
Datum terug: 01/02/2021

€

220 »
Brussel – Rhodos
Datum heen: 20/02/2021
Datum terug: 27/02/2021

€

221 »
Brussel – Rhodos
Datum heen: 27/02/2021
Datum terug: 06/03/2021

€

221 »
Brussel – Rhodos
Datum heen: 13/02/2021
Datum terug: 20/02/2021

€

248 »
Brussel – Athene
Datum heen: 20/10/2020
Datum terug: 27/10/2020

€

254 »
Brussel – Chania
Datum heen: 30/11/2020
Datum terug: 07/12/2020

€

278 »
Brussel – Thessaloniki
Datum heen: 31/03/2021
Datum terug: 06/04/2021

€

279 »
Brussel – Athene
Datum heen: 11/10/2020
Datum terug: 18/10/2020

€

280 »
Brussel – Chania
Datum heen: 29/10/2020
Datum terug: 12/11/2020

€

306 »
Brussel – Rhodos
Datum heen: 12/11/2020
Datum terug: 19/11/2020

€

306 »
Brussel – Rhodos
Datum heen: 05/11/2020
Datum terug: 12/11/2020

€

306 »
Brussel – Rhodos
Datum heen: 19/11/2020
Datum terug: 26/11/2020

€

306 »
Brussel – Heraklion
Datum heen: 01/12/2020
Datum terug: 10/12/2020

€

307 »
Informatie

Algemeen
Aegean Airlines is in 1999 opgericht. De eerste vluchten vonden alleen binnen Griekenland plaats. Sinds april 2001 is Cronus Airlines opgenomen in de Aegean Airlines groep en komen er internationale vluchten op het vluchtplan te staan. Aegean Airlines is onderdeel van de Star Allicance groep, een groot internationaal samenvwerkingsverband van luchtvaartmaatschappijen.
Inflight
Economy Class
Ontspan in de ruime lederen zetels van onze moderne vliegtuigen en geniet van de extra ruimte en comfort. Tijdens je vlucht worden een verscheidenheid aan snacks, sandwiches, lichte maaltijden, koffie en frisdranken geserveerd, afhankelijk van de bestemming waarheen u vliegt. Tegelijkertijd kun je genieten van alle gemakken en kwaliteit van Aegean Airlines.
Tijdens je vlucht in één van onze nieuwe Airbus A320 toestellen kun je gebruik maken van het IFE systeem (Passenger In-Flight Information / Entertainment) die je voorziet van informatie over de betreffende vlucht en kaarten van de actuele locatie van het vliegtuig.
Daarnaast kun je je reis nog interessanter te maken door te bladeren in het Aegean Airlines "Blue magazine" vol fascinerende artikelen en interviews over consumentenzaken, winkelen, kunst, vakantie suggesties en een hele reeks andere onderwerpen.
Op internationale vluchten, kun je ook bladeren door het Shop Onboard Magazine met een selectie van parfums, cosmetica en accessoires tegen zeer verleidelijke prijzen. Het Shop Onboard Magazine wordt tweemaal per jaar bijgewerkt.
Busines Class
Wanneer je in plaats van de Economy Class voor de Business Class kiest krijg je een eerste klas service van de airline. Zo kun je bijvoorbeeld gebruik maken van:
Inchecken bij een aparte check-in balie
Prioriteit bagage pick-up
Optie om je eigen stoel kiezen
Speciaal voertuig die je van en naar het vliegtuig brengt
Gratis hapjes en alcoholische drankjes.
Extra mijlen op je Miles & Bonus-kaart
Toegang tot de Egeïsche Zee Club Lounge op de luchthaven "Eleftherios Venizelos" in Athene, op "Macedonië Airport" in Thessaloniki en op de internationale luchthaven van Larnaca. Je kunt van deze lounges gebruik maken om te ontspannen in een comfortabele, smaakvol ingerichte omgeving en genieten van een drankje of een snack. Voor wat extra comfort aan boord van het vliegtuig bieden wij je een verfrissende warme handdoek, een keuze aan frisdrank, aperitief of je favoriete koffie, espresso of cappuccino terwijl je door een krant uit onze collectie bladert.

Bij internationale vluchten heb je ook de voordelen zoals hierboven vermeld plus iets extra's:
Eén dag een gratis huurwagen van Hertz voor passagiers die een retourticket naar Bulgarije of Cyprus hebben geboekt
Extra baggage allowance
Miles & Bonus Spaarprogramma
Telkens wanneer je met Aegean Airlines of één van haar Star Alliance partners vliegt kun je punten sparen voor gratis vliegtickets of voor gratis autohuur in Griekenland, Bulgarije of Cyprus. Alles wat je nog moet weten over het spaarprogramma.
Vlieg je regelmatig met Aegean Airlines of ben je van plan dat in de toekomst vaker te gaan doen? Schrijf je dan nu in voor het Miles & Bonus Spaarprogramma. Begin vandaag nog met sparen en meld je direct aan:
Bagage
Toegestane hoeveelheid bagage
Economy Class
Het meenemen van ruimbagage op Aegean Airlines vluchten is veelal niet meer gratis. Per koffer dient een bedrag te worden betaald van €16 (laagseizoen prijs voor binnenlandse vluchten) tot €40 (hoogseizoen internationale vluchten). Let op, deze prijzen gelden alleen indien vooraf online bagage wordt bijgekocht via de website van Aegean! Ruimbagage aankopen op de luchthaven is tot 40% duurder.
» Klik hier voor meer informatie en ruimbagage bijboeken.
Handbagage
Passagiers mogen ook één stuk handbagage onder de volgende omstandigheden meenemen: Afmeting mag niet meer bedragen dan 56cm x 45cm x 25cm (vluchten van Olympic Air maximaal 55cm x 40cm x 23cm) en het gewicht mag niet meer zijn dan 8 kilogram.
Business Class
Gratis mee te nemen bagage in de Business Class bedraagt 30 kilogram per persoon. Baby's tussen 0- 2 jaar mogen maximaal 10 kilogram bagage meenemen + één ingeklapte buggy.
Passagiers mogen ook twee stuks handbagage onder de volgende omstandigheden meenemen: Afmetingen van één stuk handbagage mogen niet meer bedragen dan 56cm x 45cm x 25cm en het gewicht niet hoger dan 8 kilogram. Van het ander stuk mogen de afmetingen niet meer bedragen dan 45x35x20 cm en mag het maximale gewicht 5 kilogram zijn.
De meest recente informatie over de
toegestane hoeveelheid bagage
vind je hier.
Een artikel, dat kan worden beschouwd als een wapen (messen, scharen, enz.) en andere scherpe voorwerpen van gevaarlijk aard mogen niet worden vervoerd in de handbagage. Klik hier voor meer informatie hierover.
Sportuitrusting meenemen?
Wanneer je een sportuitrusting, fiets of surfboard mee wilt nemen gelden weer andere regels. Zorg dat je goed voorbereid op reis gaat en dat je op de luchthaven niet voor onaangename verrassingen komt te staan. Het is toegestaan muziekinstrumenten, ski-/snowboard-bagage, golfbagage, fietsen, surfplanken, windsurfzeilen, enzovoorts mee op reis te nemen tegen de volgende voorwaarden.
Checkin
Inchecken bij Aegean Airlines vanachter je eigen PC
Online inchecken, je stoel kiezen en je boarding card printen kun je doen vanaf 48 uur vóór vertrek van de vlucht. Het is ook mogelijk je boarding card te printen bij de incheck-balie of bij één van de Self Service Kiosks op de luchthaven.
Links
Links naar Aegean Airlines producten
Sterke punten Aegean Airlines
Alle Aegean vliegtickets vergelijken
Bagagekosten indien vooraf online bijgekocht: €16-40 per valies
Alle Griekse zon bestemmingen
Overstappen in Athene
Betalen met creditcard en Mr Cash
Hotels van budget tot luxe
Geen reserveringskosten!
Wagenhuur overal ter wereld
Geen reserveringskosten!
Meer veelgeboekte airlines