Jet Airways Goedkope Vliegtickets
Boek je Jet Airways vluchten veilig online aan de laagste prijs!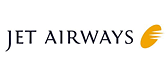 De getoonde prijzen zijn de laagste prijzen die recent door onze klanten zijn geboekt naar deze bestemming(en). De actuele prijs kan gewijzigd zijn en vind je in onze zoekmachine. Prijzen op basis van heen/terug incl taksen. Dossierkosten € 19,50 (1 pers.) en € 29,50 (vanaf 2 pers.). Gratis betalen altijd mogelijk. Wij berekenen geen betaalkosten voor betaling per bank, Bancontact/Mrcash, Maestro of iDeal. Je kunt ook betalen met creditcard (€8,50 per dossier) of Paypal (€6,50 per dossier).
Brussel – Bangkok
Heen: 09/11/2017
Terug: 16/11/2017

€

585 »
Brussel – Colombo
Heen: 04/12/2017
Terug: 12/12/2017

€

712 »
Brussel – Delhi
Heen: 05/12/2017
Terug: 13/12/2017

€

433 »
Brussel – Kathmandu
Heen: 31/07/2018
Terug: 15/08/2018

€

668 »
Brussel – Mumbai
Heen: 14/03/2018
Terug: 22/03/2018

€

434 »
Amsterdam – Toronto
Heen: 22/04/2018
Terug: 29/04/2018

€

447 »
Amsterdam – Vancouver
Heen: 05/01/2018
Terug: 18/01/2018

€

791 »
USA, Canada en Azië
Met Jet Airways, de premium airline van India, vlieg je aan de laagste prijzen naar bijvoorbeeld New York, Toronto, Kathmandu, Mumbai, Delhi, Bangkok en Colombo.
De goedkoopste vliegtuigtickets van Jet Airways vind je door hierboven een zoekopdracht te doen in onze zoekmachine. Wij vergelijken Jet Airways met alle andere maatschappijen op je route, zo ben je verzekerd van de voordeligste prijs.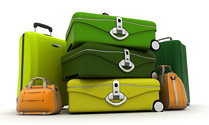 Gratis toegelaten bagage op Jet Airways vluchten
Je gratis toegelaten bagage is afhankelijk van de reisklasse en is aangeduid op je e-ticket.
Meer informatie over
e-tickets vind je hier
.
Handbagage
Bij Jet Airways mag je 1 stuks handbagage meenemen aan boord. De maximale afmetingen voor de handbagage (lengte + hoogte + breedte) = 115xm, het gewicht mag niet meer dan 7kg bedragen.
Ruim bagage
Op vluchten naar de USA en Canada mag 23kg bagage gratis mee. Op vluchten naar India mag zelfs 28kg gratis mee. Meer informatie over alle bagage regels
vind je hier
.
Alle informatie onder voorbehoud van tussentijdse wijzigingen.
Jet Airways online checkin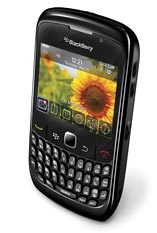 Je kunt bij Jet Airways zelf je checkin regelen vanaf 48 uur tot 2 uur voor vertrek. De boardingpass kun je thuis uitprinten. Momenteel kun je alleen voor volwassenen zelf inchecken. Als je meereizende kinderen of baby's hebt dan kun je gewoon op de airport inchecken.
Links naar meer informatie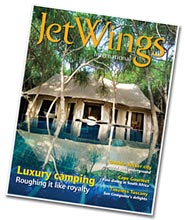 Jet Airways commercial video
Sterke punten Jet Airways
Winnaar 'Beste airline vanaf Brussel'
Rechtstreeks naar New York
Betaal met creditcard, iDeal of MrCash
Bagage tot 23kg gratis
Goede inflight services
Hotels van budget tot luxe
Geen reserveringskosten!
Wagenhuur overal ter wereld
Geen reserveringskosten!
Meer veelgeboekte airlines