CityJet (VLM) Goedkope Vliegtickets
Boek je CityJet (VLM) vluchten veilig online aan de laagste prijs!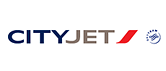 Vliegen met CityJet
CityJet biedt de meest comfortabele, flexibele en directe reizen van en naar Londen. CityJet vliegt rechtstreeks van Antwerpen Airport naar London City Airport, dat ligt op slechts drie mijl van Canary Wharf, en is aangesloten op de metro van Londen (via de Docklands Light Railway). Je kunt met Cityjet ook rechtstreeks vliegen vanaf Antwerpen naar Manchester.
Met een "geen-wachtrijen" beleid en een scala aan functies op maat voor zakelijke reizigers is London City Airport de ideale luchthaven als je naar Londen reist.
Inflight service
De inflight service van CityJet is geweldig. Een rustige, comfortabele vlucht is gegarandeerd; ideaal voor het werken of te ontspannen. CityJet heeft twee tariefssoorten; CityValue en CityPlus. Beide zijn voorzien van gratis drankjes, kranten, plus luxe lederen stoelen met veel beenruimte.
Aan boord
CityPlus is de nieuwe premium CityJet's economy class ervaring. Het is een volledig flexibel ervaringzonder verborgen kosten, ontworpen voor zakelijke reizigers die de en met een hoge mate van flexibiliteit en kwaliteit. CityValue is een standaard economy class. Het is de meest betaalbare manier van reizen, vlieg comfortabel van A naar B met een minimum van ophef.
Mijlen sparen
Vlieg je regelmatig met CityJet? Dan kun je sparen voor interessante kortingen en kado's. Voor meer informatie klik je op de button hieronder.


Gratis toegelaten bagage op CityJet vluchten
Sinds 28 maart 2010, gelden de volgende bagageregels:
CityValue passagiers (economy class) mogen 1 stuks bagage van 23kg gratis meenemen (naast 1 gratis handbagage).
CityPlus passagiers (premium economy class) mogen 2 stuks bagage meenemen van 23kg elk (naast 1 gratis handbagage).
Je mag tevens 1 golfuitrusting gratis meenemen aan boord van Cityjet!
Handbagage
Bij CityJet mag je 1 stuks handbagage gratis meenemen aan boord.
Meer informatie
Meer informatie over alle bagage regels
vind je hier
.
Alle informatie onder voorbehoud van tussentijdse wijzigingen.
CityJet online checkin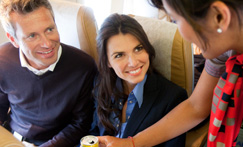 Je kunt bij CityJet zelf je checkin regelen vanaf 24 uur voor vertrek. De boardingpass kun je thuis uitprinten. Mocht je geen gelegenheid hebben om online in te checken dan kun je dat op de airport vanzelf ook doen.
Links naar meer informatie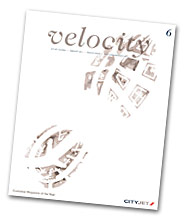 London City Airport video
Sterke punten Cityjet
Rechtstreeks naar hartje Londen en Manchester
Gemakkelijk vanaf Antwerpen Airport
Complimentary drinks and snacks
Gratis 23kg bagage
Golftassen en clubs gratis!
Hotels van budget tot luxe
Geen reserveringskosten!
Wagenhuur overal ter wereld
Geen reserveringskosten!
Meer veelgeboekte airlines