Aeroflot Goedkope Vliegtickets
Boek je Aeroflot vluchten veilig online aan de laagste prijs!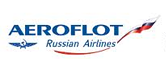 Goedkope vliegtickets van Aeroflot. Steeds de laagste eindprijzen!
Hieronder vind je recent door onze klanten geboekte en gevonden topdeals van Aeroflot. Aeroflot heeft zeer aantrekkelijke prijzen klaar naar oa het Verre Oosten. Bij ons vind je de laagste eindprijzen van België, vergelijk zelf maar eens.
Dusseldorf – Bangkok
Datum heen: 21/11/2021
Datum terug: 06/12/2021

€

630 »
Brussel – Cairo
Datum heen: 19/01/2022
Datum terug: 26/01/2022

€

372 »
Amsterdam – Hurghada
Datum heen: 23/11/2021
Datum terug: 30/11/2021

€

377 »
Brussel – Istanbul
Datum heen: 10/11/2021
Datum terug: 17/11/2021

€

438 »
Brussel – Moskou
Datum heen: 10/12/2021
Datum terug: 17/12/2021

€

265 »
Dusseldorf – Phuket
Datum heen: 01/12/2021
Datum terug: 09/12/2021

€

681 »
Brussel – Sharm el Sheikh
Datum heen: 30/11/2021
Datum terug: 07/12/2021

€

373 »
Brussel – St Petersburg
Datum heen: 29/09/2021
Datum terug: 06/10/2021

€

306 »
De getoonde prijzen zijn de laagste prijzen die recent door onze klanten zijn geboekt naar deze bestemming(en). De actuele prijs kan gewijzigd zijn en vind je in onze zoekmachine. Prijzen op basis van heen/terug incl taksen. Dossierkosten vanaf € 19,50 (1 pers.) en € 35 (vanaf 2 pers.). Gratis betalen met Belfius, ING Homepay, Bancontact/Mrcash, Maestro, Paypal of iDeal. Ook creditcards van Mastercard en Visa zijn meer dan welkom,
Aeroflot, groot, modern en veilig
Tegenwoordig is Aeroflot een moderne maatschappij met nieuwe airbus toestellen en een belangrijke rol binnen de Skyteam alliantie waarin het samen met o.a. Air France, Delta Airlines, KLM en Alitalia hoogtij viert. Aeroflot heeft bijna doorlopend uiterst lage prijzen op grote Aziatische steden als Beijing, Seoel, Tokyo, Shanghai, Hongkong, Bangkok of Delhi. Vanuit Brussel of Amsterdam vlieg je via Moskou, waar je een glimp zal opvangen van de nieuwe en prachtige Aeroflot terminal.
Enkele feiten over Aeroflot
Aeroflot is de nationale luchtvaartmaatschappij van Rusland.
Opgericht op 17 maart 1923, is Aeroflot is een van 's werelds oudste luchtvaartmaatschappijen en een van Ruslands meest bekende merken.
Via haar hub (knooppunt) op de luchthaven Sheremetyevo in Moskou, vliegt Aeroflot naar liefst 125 bestemmingen in 52 landen (waarvan 41 bestemmingen in Rusland).
In 2013 vervoerde Aeroflot 20,9 miljoen passagiers (18,4 procent meer dan in 2012).
Om de service naar haar passagiers te verhogen heeft Aeroflot haar vloot sterk uitgebreid en heeft zij een eigen nieuwe hub gebouwd op de luchthaven van Moskou. Terminal D op Sheremetyevo, die in 2009 in dienst kwam is ontworpen voor vluchten van Aeroflot en haar Sky Team-partners.
Als onderdeel van haar inzet voor de veiligheid exploiteert Aeroflot het grootste centrum van Flight Control (CFC) in Oost-Europa.
Aeroflot heeft een eigen Energie en Milieu Efficiency Programma, dat volledig in overeenstemming is met de "groene strategie" van IATA.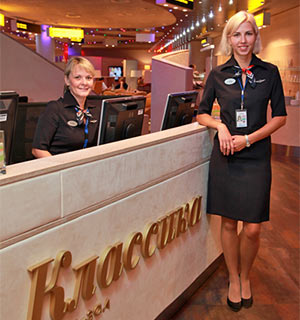 Aeroflot boek je hier snel en gemakkelijk:
Betalen met iDeal, Maestro, Online Banking, MrCash/Bancontact of creditcard
Alle Aeroflot vliegtickets online boeken aan de laagste eindprijs van België
Gratis 20 kg bagage in economy class
Aeroflot vliegt met Boeing en Airbus toestellen
Hypermoderne transfer terminal Moskou